Traddle Installed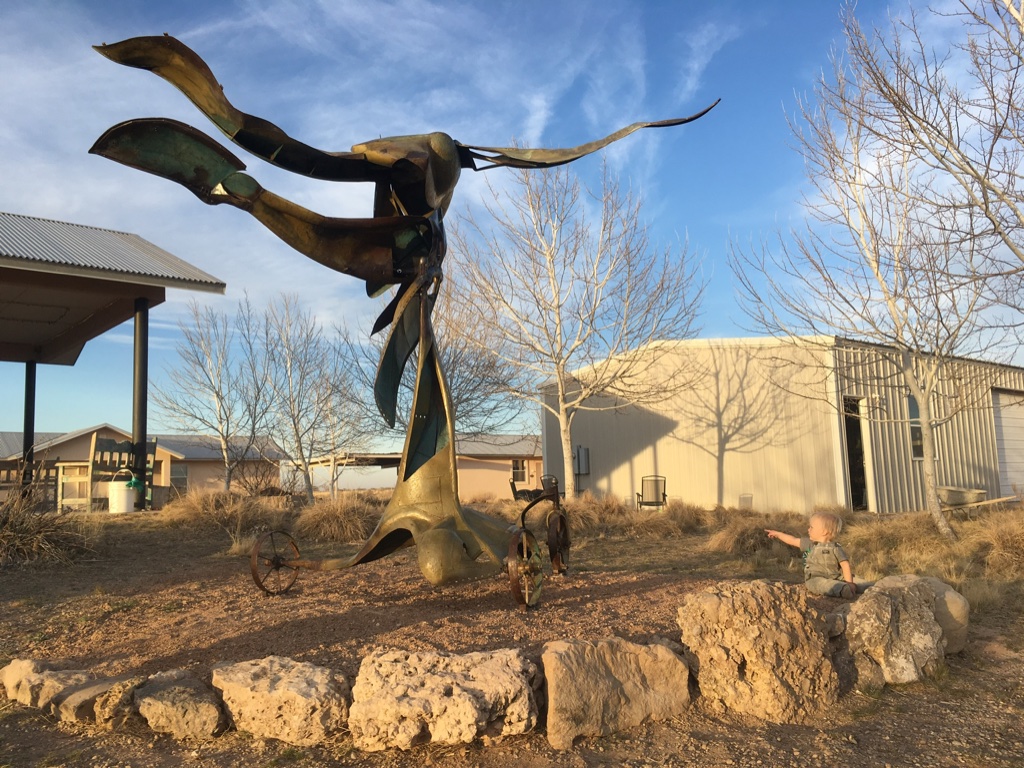 RAiR News
As spring begins to work its magic, the Howard Cook facilities are starting to hum with activity. Our one-year-old son, Henry and a forty-three-year-old sculpture are both experiencing a new life!
Traddle by RAiR alumni William Goodman (RAiR 1969-70) has been refurbished and installed on the RAiR compound. Every aspect of the process was truly a community effort. We are honored to live with such a terrific and early example of Willam's work who, as much as anyone, represents the deep and rich legacy of this place. Thank you, William!
Larry Bob Phillips, RAiR Program Director (RAiR 2009-10)
William Goodman, a painter and sculptor who was born in England but is now an American citizen, became an Artist-in-Residence in April of 1969. Although particularly known now for his large abstract steel sculptures, he is also an excellent painter, and his giant antic painting "Oddy Knocky" remains one of the favorites in the Roswell Museum and Art Center's collection. Goodman lives and works just a few miles west of Roswell in Tinnie, NM. He continues to make and exhibit his large sculptures of Cor-Ten steel. - Excerpt from The Roswell Artist-in-Residence Program: An Anecdotal History by Ann McGarrell with Sally Anderson, p. 25.